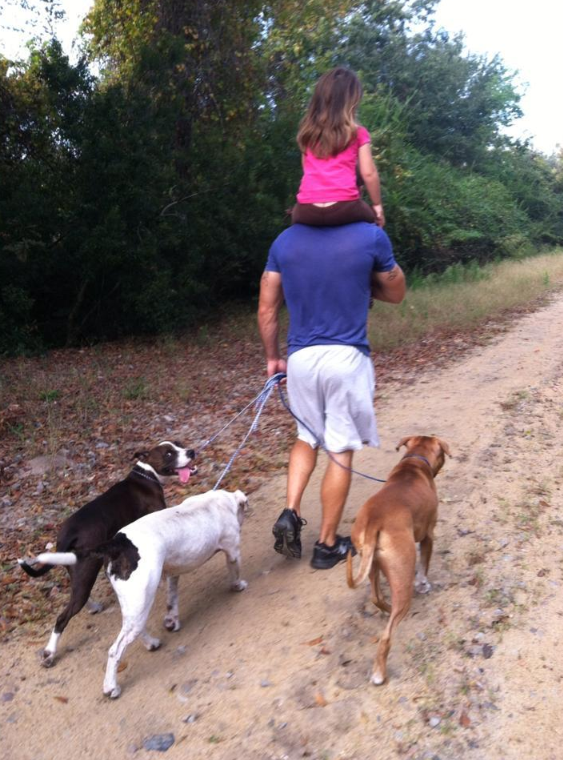 KEVIN MCHALE
A native of Beaufort, SC, Kevin McHale has been an avid observer of nature throughout his life. He has studied various animals in their natural environments to better understand how each survives and flourishes. He has intensely studied and learned from wild dogs to see how they flourish without human influence and has spent years learning how to use what nature has already provided to achieve balance in the relationship between domestic dogs and humans. From these experiences, and from his successful rehabilitation of his own pit bulls as well as the breeds of countless clients, Mr. McHale has learned how humans can fulfill the needs of dogs and how to rehabilitate unwanted, imbalanced, and unhealthy behavior by using the blueprint nature has given to them. Kevin has rehabilitated dogs with issues from poor leash manners, intense fear and anxiety, to red-zone human and dog aggression and has taught and empowered owners from the South Carolina Low Country to Florida to be the calm-assertive pack leaders their dogs need.
Mr. McHale's work and coaching are informed by dog psychology, which influences dogs and restores balance by relying on nature's design. This is different from dog training, which uses man-made conditioning to get the dog to simply respond to commands. In nature, the pack leader influences even the instincts of the pack members and is responsible for maintaining calm-submissive balance throughout the pack.
Mr. McHale practices and teaches the calm-assertive way of being of a pack-leader. By using the natural language of dogs (energy and body language) to create balance and positively correct and influence dog behavior, Mr. McHale's practice not only fulfills the needs of dogs, but also those of human dog-owners. At the core of dog psychology is the attainment of balance and of being present in each moment. In being good pack leaders for our dogs, Mr. McHale also believes we become better, more balanced, and more present in our own lives.
Mr. Mchale has recently expanded the reach of his work to help with a variety of rescue and adoption organizations. He enjoys educating the staff and generous volunteers so that they can achieve balance with the dogs—no matter what the environment–and so that they can adopt out dogs that are more balanced and therefore, more likely to maintain a balanced relationship with their new pack-leaders in their forever homes.
Mr. McHale currently lives in Beaufort, SC with his pack. Click here to learn more or to schedule a consultation.